Watch the Easy Video Suite Review on YouTube
I've just spent the past three days completely geekin' out on Easy Video Suite…and I gotta say, I'm pretty darn impressed!  In this EXHAUSTIVE blog post, I've outlined SIX of my personal favorite and Game-Changing Features of E.V.S. that I think you'll enjoy.

Click Here to Grab Your Copy Now!
I will let you know now:  I DO recommend this software, and I DO get paid a referral fee.  I made sure to take an intense look under the hood and kick the tires before making this recommendation.  If you are looking for an unbiased review from a 3rd Party Video Marketing Authority…you have come to the right place.  I will share my positive AND negative opinions on Easy Video Suite…nothing worth noting will be left out!
Warning: For those who haven't used video, because "it's too hard" or "it takes too much time," that's excuse just became obsolete..
6 Reasons to Make Easy Video Suite
an ESSENTIAL Tool in Your Marketing Arsenal
1. Records/Edits Videos!
Ok, let's start at the beginning of the video-making process.  It's called Easy Video "Suite" because the product includes a bundle of software, most-notably, a desktop application that records videos and edits them.  With a click of a button, you can record from your webcam or capture a recording on your computer screen for online tutorials.
Now, technically there is an "editing application," but it is extremely limited.  You can trim the edges and preview your video, nothing more.  In my strong opinion, this function in no way replaces Screenflow for it's advanced and intuitive editing functionability, and you won't find me taking advantage of this EVS feature.
However, for those who want to shoot and upload without any editing, music, transitions, etc, there is nothing more simple and effiecient than what Easy Video Suite offers.  But once again, for me personally, I will STILL use Screenflow for editing ALL my videos (screen cast AND live action)…not EVS.
2.  Push-button Convert & Upload!
Whether you created the video through EasyVideoSuite or via alternative means, you're left with another dilemna.  …or, at least you WERE until EVS solved it.  One of the biggest obstacles marketers face with uploading private-hosting videos is the incompatability issues faced from a myriad of browsers and mobile devices.  On top of that, each camera and editing software is different, resulting in a vast array of video frame rates, files sizes and codecs!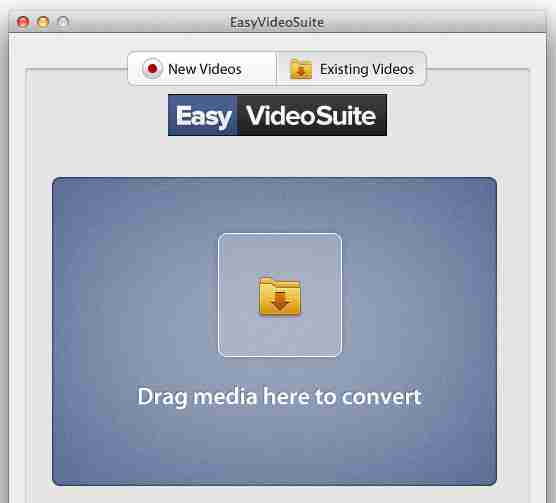 YUCK!  In short, if you weren't a Rocket Scientist at techy video stuff, chances were ,your videos were NOT playing properly somewhere on the Internet.  …and what's worse, you probably had no idea! Bummer.
However, that has all been changed thanks to EVS!  Simply drag your finished video file into the Easy Video Suite desktop app, and your video is automatically formatted for a Web AND Mobile-Friendly format that loads and loads fast on any connection!  Not only does this new feature from EVS save you a ton of time, it also saves you money on the bottle of extra-strength aspirin you'd need for all those inevitable headaches.  😉
Oh! And I almost forget the best part…not only does the desktop app convert your video file for you, it uploads and syncs it with your Web-Based Dashboard!  What's that you ask?!  Read on, my friend…
3. Insane Player Customization!
Once your video is uploaded to the EVS Dashboard, it's time to customize your video!  Before I share all of my favorite "player options," you must first understand that the EasyVideoSuite team has revolutionized the viewer experience.  It's no longer JUST about what you do in your video (the editing, music, etc).  EVS breathes new life into videos by enhancing the experience on the video's web page!
Now you can do things like:
Make your player look like an iPad or iPhone!
Have your video player fly in (or roll in) the page when it loads!
Darken the rest of the webpage when your video is playing!
Have images, text and other html elements appear and dissapear as your video plays!
…and much, much more!

There are endless customizable options allowing you to enhance the viewer experience, engage with your audience and increase your results.  Scroll to the bottom of this post (and watch the included video) for specific customization options that I really enjoy!
4.  Make Your Video Timeline Come to Life!
Your Video Timeline is the linear left-to-right (start to finish) experience of your video.  Using Events and Chapters, your video can come to life.

Events: An Event is any type of action that is triggered on the timeline at a specified time.  I was especially impressed by this feature, because EVS set it up with a ton of creative freedom!  You can have graphics, images, buttons, opt-in forms, share-buttons and more pop up on your video at any time…for any length of time!  For smart & saavvy marketers, the potential here is limitless!
Oh, and did I mention you can set up "on-page" triggers as well?  Imagine creating a video that says, "Below this video is a button to purchase," and at that very moment, a button appears!  Oh, hey, look at that!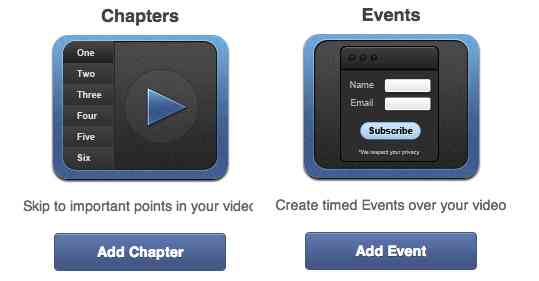 Chapters: A chapter is a very unique and powerful tool.  I would think of this function more like a "bookmark."  You can set up reference points throughout the video and your audience can immediately jump forward and backward  for quick navigation.  Imagine you have a 40 min training video with 7 Tips…you can set up a Chapter for each tip, and your viewers can effortlessly jump between them without getting lost.  I absolutely love this…and you'll see I used it for one of the videos in this post!
5. INSTANT Customizable Web Pages!
As if that weren't enough…Easy Video Suite also has the ability to create Web Pages to host your videos automatically!  Don't have a website? Not a problem! EVS will literally host your pages instantaneously.  And even better, the web page creator is drag & drop, simple to use, and highly customizable.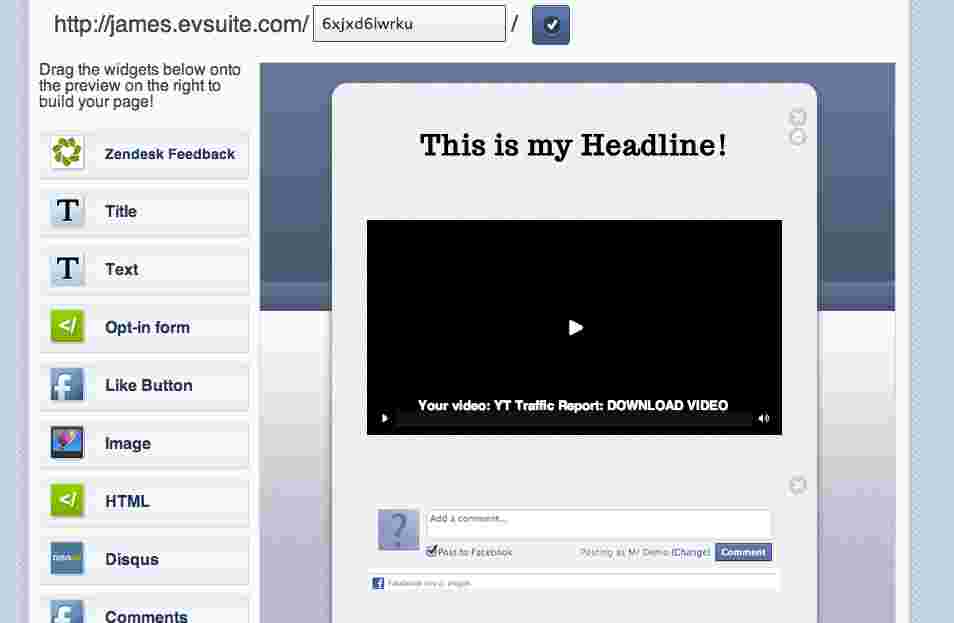 Personally, you probably won't ever see me using this feature either.  Why?  I have a website. I would always, ALWAYS recommend keeping everything you do on your own hosting…however when I say "always," there tends to be exceptions.  But 9 times out of 10, you want your sales pages and offers on your own servers!
6. Most INSANE Analytics Ever!
Easy Video Suite has created the Siri for Marketing Analytics!  Let's be honest, tracking and split-testing are like diet & exercise, we know doing it will get better results, but we always find a good excuse for avoiding it.  Why?!  Usually because it's boring, complicated and intense.  Somehow, the Easy Video Suite has solved that as well!  From the moment your video goes live, EVS is working hard to track everything from who is watching your video, how long they are staying, and what they are doing while watching.
After uploading my first EVS video on Friday, here is the message I had by Saturday:


Wait…seriously?!  It's like some Star Wars interpretor droid just spoke with my video and translated everything into plain english, so I know what my next move should be.  That's like having a dedicated marketing coach telling you what you should be doing to grow your business.  Flabbergasted, I am.
What else does it track, you ask?  Well, EVS breaks it up into four categories…

Basic includes…

Engagement tracks the viewing behavior of your audience.  Now you'll know exactly when people are dropping off your video and why!

The Social section simply tracks your social-sharing activity.  Want to know how many people shared, liked and tweeted your video?  It's all there for ya!

And finally, the Income section measures sales data from your videos.  It's nice to know when your videos are making you money and just how much money they are making!

 In Summary…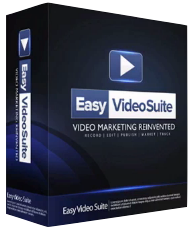 This is by no means the end of this review of Easy Video Suite.  However, for most people, the six major features I listed above are more than enough to take action and invest in this powerful tool.  I do highly recommend E.V.S. for any online marketer who is using video.  Let me be clear: This does not replace Screenflow.  It does not replace YouTube.  When used properly, EasyVideoSuite allows you to customize and optimize privately hosted videos on your website such as Sales Videos, member-only videos, squeeze page videos, webinar recordings, and more.  When you learn to use this software in conjunction with YouTube and your existing online strategies, the results can be huge!

To grab your copy of Easy Video Suite, simple click here:
http://www.JamesWedmore.com/evs
*BONUS: Notable Mentions Worthy of  Special Attention
Because I am SO excited about this tool, I decided to include a few of my favorite functions and their specific application so you can see just what's possible with EVS!  Let's begin!

1. Animated Player Reveal
With this feature, you can have your entire video "fly in" when your page loads.  It's a pretty fun effect, and it makes your video stand out!  You can see it in action here: http://james.evsuite.com/6xjxd6lwrku/
2. Auto-Add Intros & Outros
With a click of a button, you can add an "intro bumper" or "title piece" to the beginning or ending of your video's timeline.  Imagine you are creating 10 or more videos for your new online training program…now, with the click of a button, you can have an animated video intro appear at the beginning of each videos!  this saves a ton of time…but it does something else even more spectacular: it allows you to easily switch the branding on your videos for white-labeling and licensing potential.  …think about that for a second!


3. Password Protect Your Videos
Want to offer training videos to PAID members WITHOUT setting up a complicated membership site?  Simple.  With the click of a button, you can password protect any video so only paying members can access it!  Pretty cool!  To see this in action, click here: http://james.evsuite.com/capture-002/  (The password is: sharkweek)
4. The Gateway Function
The Gateway Function has me especially intrigued.  In short, this allows you to "lock" your video until views take a specific action.  Now you can "force" your viewers to share, tweet or submit their email before watching a video.  Consider it a "toll" viewers have to pay.  This one has HUGE potential. Check it out here: http://james.evsuite.com/capture-003/
5. The Lights-Out Ability
When was the last time you went to the movies?  They dimmed the lights right?  There weren't any distractions or advertisements playing on the walls while you watched, were there?!  Of course not!  The Lights-Out Ability offers the same function.  when your viewer presses play, the rest of their screen darkens in order to highlight the video itself.  Now you have their full attention. Genius.  See it in action here: http://james.evsuite.com/capture-003/
6. Rating System
Talk about feedback!  With the drag of your mouse, you can add an entire 5-star rating system to any video.  Want to know which videos your paying members enjoy the most? Now you can!  Try rating a video here: http://james.evsuite.com/capture-003/
 Easy Video Suite in Action: A Video Makeover
Below is a video of me performing a "Video Makeover" with EVS.  And yes, this video below has been optimized and customized with EVS.  Yes, this is an EVS video about an EVS video. I just inceptioned you!