Let's face it, graphic designers hate us!  As entrepreneurs we have some crazy big vision in our head, and somehow an underpaid designer is supposed to read our minds and extrapolate our thoughts into a graphic, logo or image that communicates your message perfectly.  The following is a video (and a list of tips and tools)  that shows you how to detour the traditional graphic designer route and get beautiful logos, images and other fancy eye candy created with little time, effort or money!
Watch the video now and scroll down below to see the list of tools and resources that I have used for over four years to save time, money and endless frustrating email conversations.
VIDEO: Free Graphics Software, Tips, Tools & More

I am a big fan of outsourcing.  There are plenty of options available to you to find cheap graphics, and logos from designers all over the world.  The last thing I want is for a busy business owner to spend all of their valuable time creating graphics and logos.  This post designed to show you some quick-fix tips if you are in a bind and you need something simple and quick! When you can, always consider outsourcing first! Ok, let's begin…

Sometimes are logos are really important.  We need one for our business, our brand, our blog, etc.  But other times we just need something quick for a product, event, new service, etc.  Either way, here are a list of paid and free options guaranteed to get the job done.
1. 99Designs.com
http://www.99Designs.com is a great site that allows you (the business owner) to post a "contest" that graphic designers have to submit a design to. As a result, you get several different results and options to choose from before you choose a final winner.
2. 99Designs Pre-made Logos!
http://99designs.com/logo-design/store  For just $99, you can browse through ready-made logos for any business, niche or need.  Choose the one you want, and the designer will edit in your business name, tagline etc!
3. FREE .PSD Logos!
There are several ways to find FREE logo templates.  Just do a Google search for "free .psd logos" and see what you find!  Here is one I recommend: http://www.designscollage.com/2010/01/80-professional-psd-logos-fully-customizable/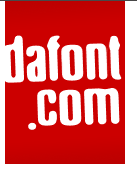 4. DaFont.com
Over at http://www.DaFont.com, you can download and install free fonts.  These are great for helping you come up with new logos. Here is another tip: on DaFont.com, go ahead and search in the "Dingbats" category.  You'll notice a lot of cool "graphical-fonts" to choose from!

5. IconArchive.com
Check out http://www.IconArchive.com for amazing, high-quality and free graphics.  Just do a quick search for anything you need, and chances are you'll find it!  This site is great for logos, decorating your blog posts and even beautifying your Powerpoint Presentations!

Sometimes you need a picture of a sexy gal with a laptop smiling at your website visitors.  Other times you need one of those shiny white 3D "snowman" looking characters to demonstrate some visual component on your website.  Stock Photos can do a lot for your website, blog posts, sales pages, Powerpoint Presentations and other marketing material.  Here are my resources…

1.  Fotolia.com
http://www.Fotolia.com is my preferred and recommend Stock Photo resource.  Why?  I dunno…I've used it for years, it's got a great selection with great prices, and I've always been happy!
2.  Free Stock Photos!
http://www.sxc.hu/ is a resource for 100% Free Stock Photos!  Anything that's free is great, however, you do get what you pay for!  Just saying…
3. Sales Page Graphics!
Over at http://www.jameswedmore.com/marketingpics you can find a great resource for sales page images, add to cart buttons, arrows, bullet points, testimonial boxes, and more!  Not bad for $17!
Want to edit and "tweak" your images and logos without spending hours learning Photoshop or Illustrator?!  Good, here's how I do it…
1. Pixlr.com
http://www.Pixlr.com is a free, online photo-editing software platform.  It is similiar to Photoshop, but also a bit more simple and easy to use.  Just open up your image and go to town!
2. Keynote?!
Keynote?!  Whaaaat?!  Yes. Keynote.  (Or Powerpoint if you are on a PC).  Keynote is amazing if you want to throw around different images and play with different fonts.  When you find something you like, simple take a screen shot of it (Mac Shortcut: Command + Shift + 4) and you've got an image sitting on your desktop!  In fact, all of the images in this blog post were created in Keynote!

Do you have a digital product for sale online?  Then you're gonna need a sexy 3D product image graphic to help increase the perceived value of your offer.  This is absolutely essential!  So how do you get this done?  Easy!
1. ECoverCreator
http://www.jameswedmore.com/ecovercreator This is one of the most amazing pieces of software I've ever seen!  Nothing I know makes custom product images as easily and as professionally as this package!  Check out the video below for more…