Making videos CAN take a lot of time. One of the BEST ways I've been able to increase my speed and efficiency is through "batching" my videos. I block out an entire film day, or two, or three and just get to work! I warm up, gain momentum, and I film as much as I can!
Now, there are a few elements to successfully batching your videos (ie proper planning, getting others to help, etc) but nothing will make more of an impact than a dedicated Film Studio.
Imagine for a moment, you have an idea for a video. And this isn't just any idea, it's a GREAT F@#%N' Idea! You can't wait to film it…but then suddenly, the thoughts of all the prep work and set up start flooding your brain. It will be HOURS before you're even ready to film. "Eh, it's not worth it." ..and you move on…your idea remains nothing but an idea. Nothing More.
Never again.
Today, I'm going to show you how to set up a cheap and easy (even portable!) Film Studio in your home office, spare bedroom or even garage (yes, I film in my garage).
The VIDEO: Setting Up Your Home Video Studio
http://www.youtube.com/watch?v=wYhT_ua3s7M
Step #1: Selecting Your Backdrop
I tend to use the "white-background" for my videos…but you don't have to! In fact, a natural setting like your home office or the great outdoors can be much more engaging and visually pleasing. Let's take a closer look at your backdrop options so you can choose the one that's right for you.
Option #1:

The Natural Setting

Where you film your videos can tell a lot about YOU and your brand. STOP looking for a blank wall or the corner of your house. Find an environment that has depth and dimension so it can tell part of your story. If you are a business owner who wants to convey professionalism, show them a corporate office look. If you are the "beach-bum" surfer, film your videos on the beach, back porch or your rusty old VW Van.

From time to time, I like to film my videos in my home office. I make sure that certain elements are always in view, things like my computer, iPad, and a YouTube Mug. 😉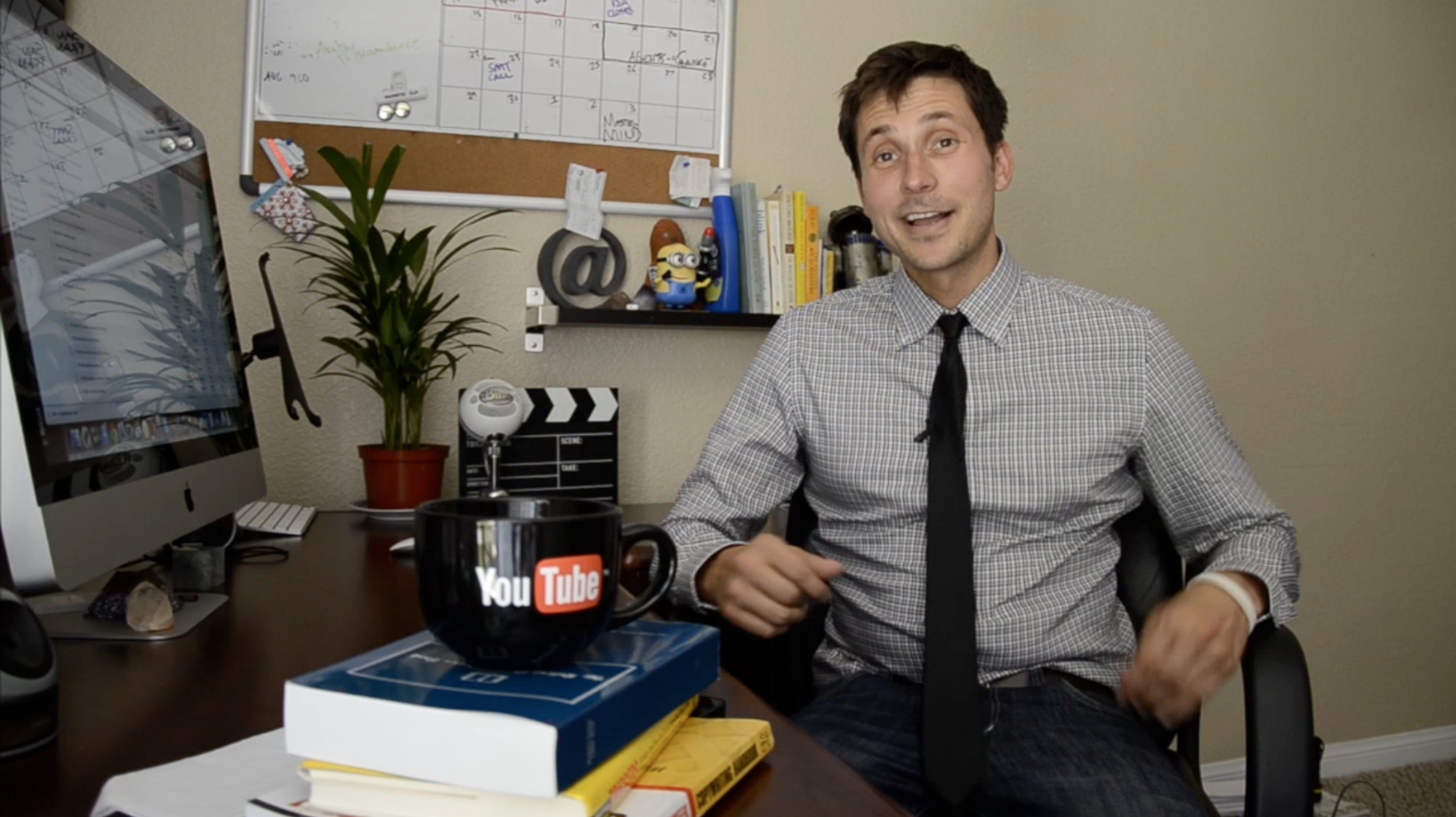 Option #2:

Solid Color Backdrop

To avoid a looong, "talking-head" video, I tend to film the majority of my videos on a solid-colored backdrop. Choosing this option allows you the creative options of adding text, images and other effects in your video without distracting your audience. Plus…Apple does it…so, ya…it must be cool.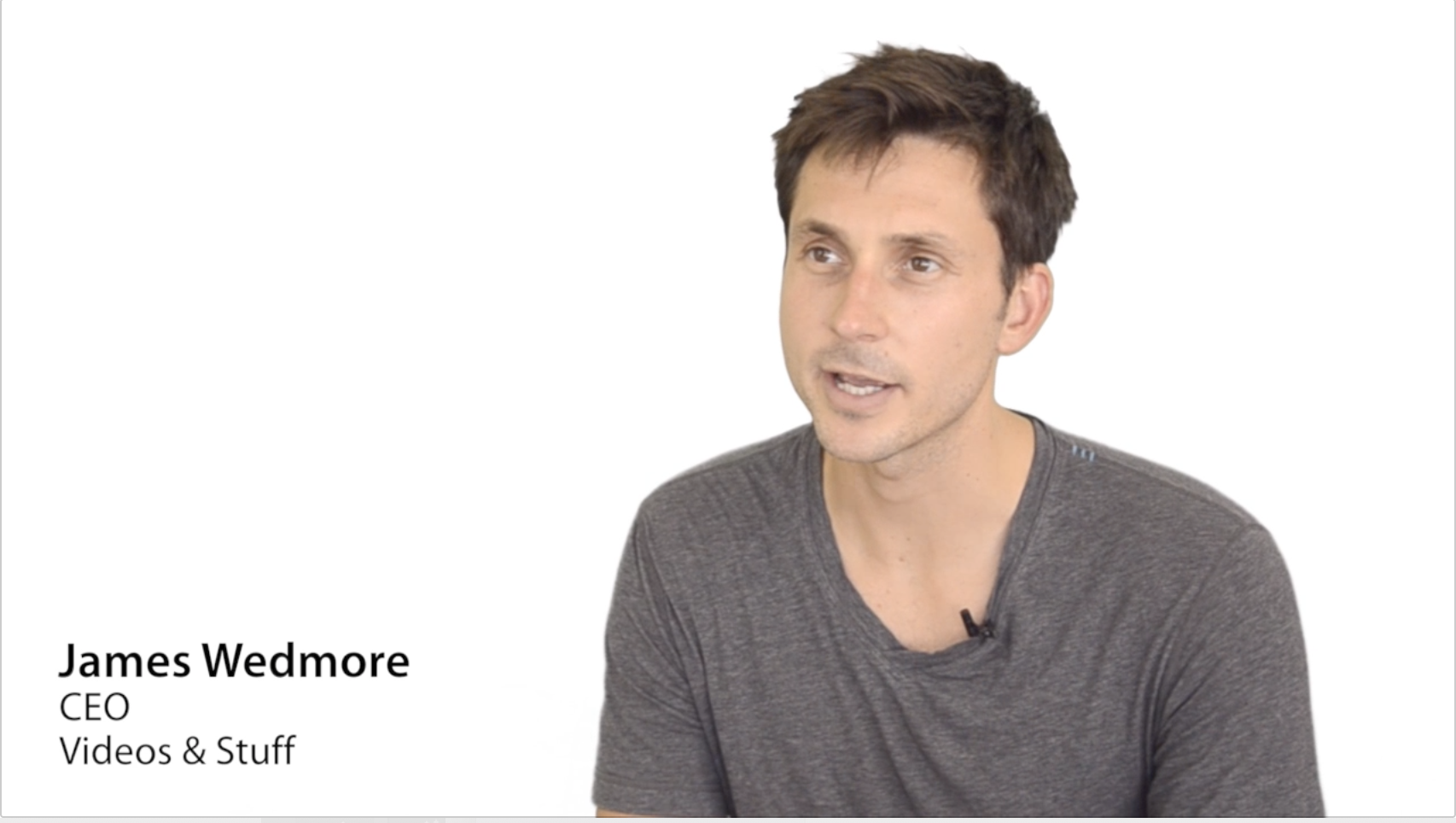 If you want the WHITE Look, I recommend the ( IMPACT Collapsable Backdrop! )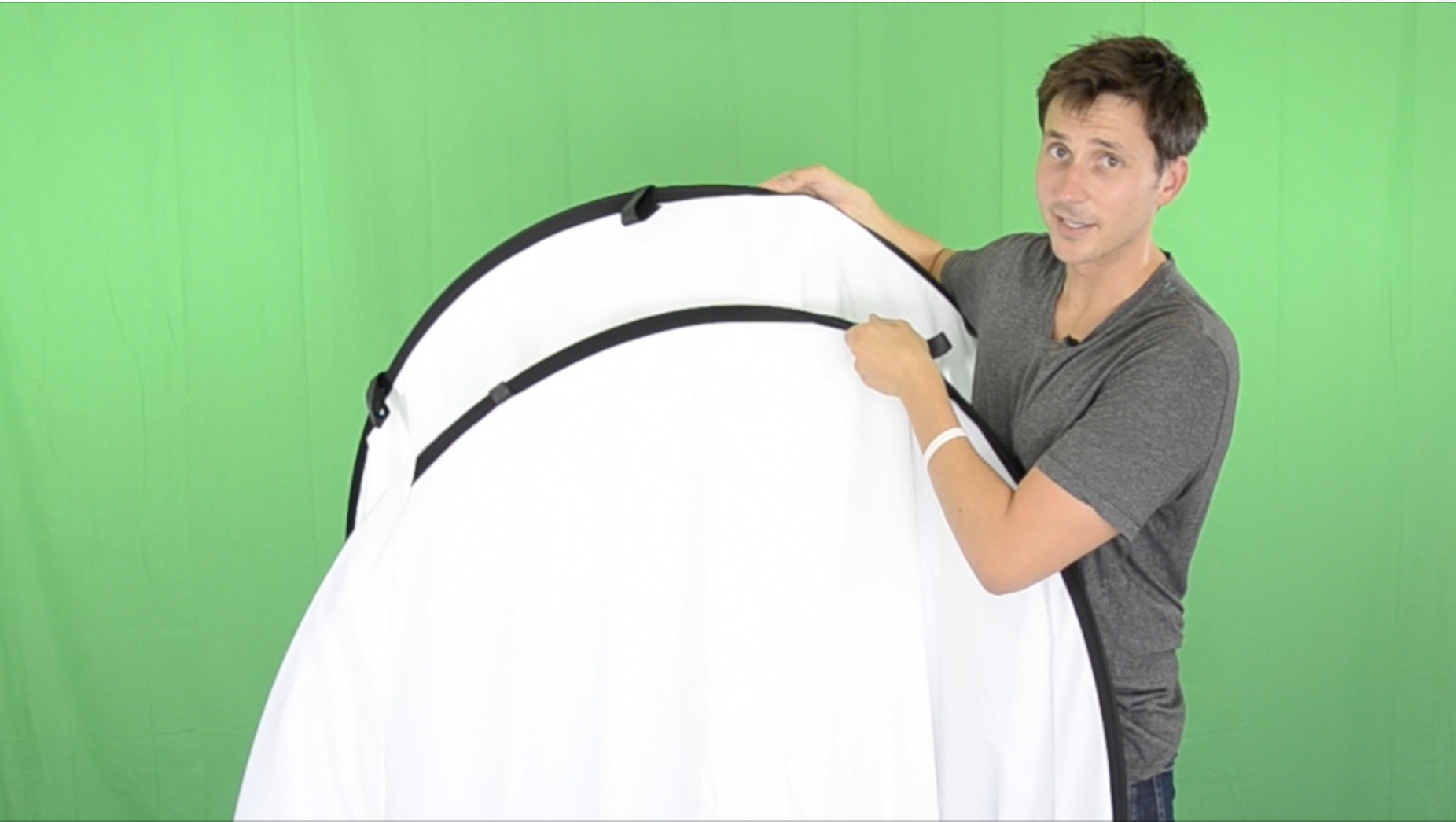 For BLACK or GREEN SCREEN, I recommend the Cowboy Studio Lighting Backdrop Kit.
For the Stand:
( CowboyStudio Photography Backdrop Support System/Crossbar – 2x 8 feet Stands and 10ft Cross Bar with Carrying Case )
For the Backdrop Options:
( CowboyStudio 10 X 20 Feet Chormakey Green Muslin Backdrop, Seamless with a 4 inch Rod Pocket )
Step #2: Lighting Your Studio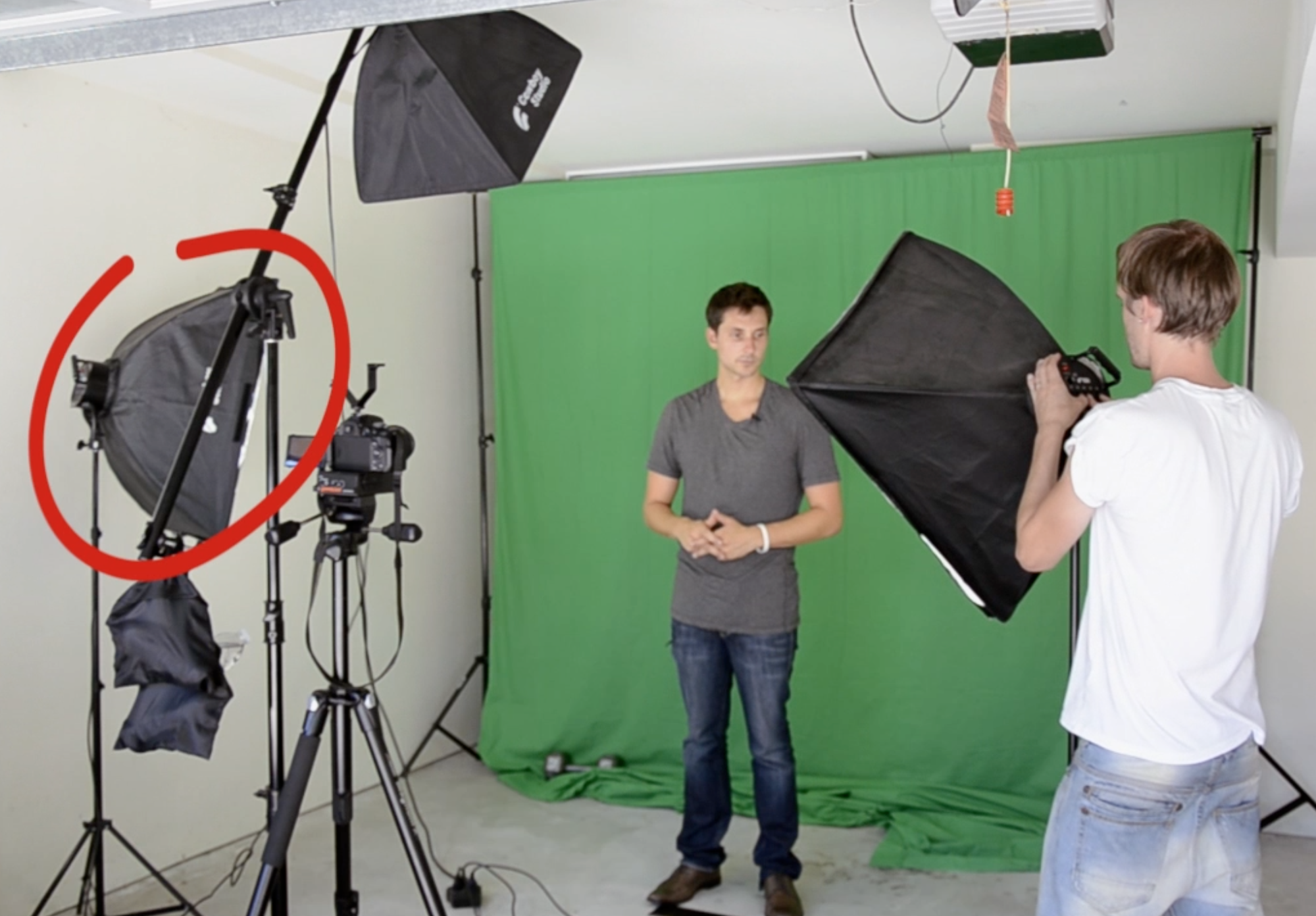 The more light, the better! Whether you're filming with the "natural setting" or "solid backdrop," I want you to AVOID using lamps and light bulbs from around the house.
(Invest in the $200 bucks and get the Cowboy Studio Lighting Kit here:)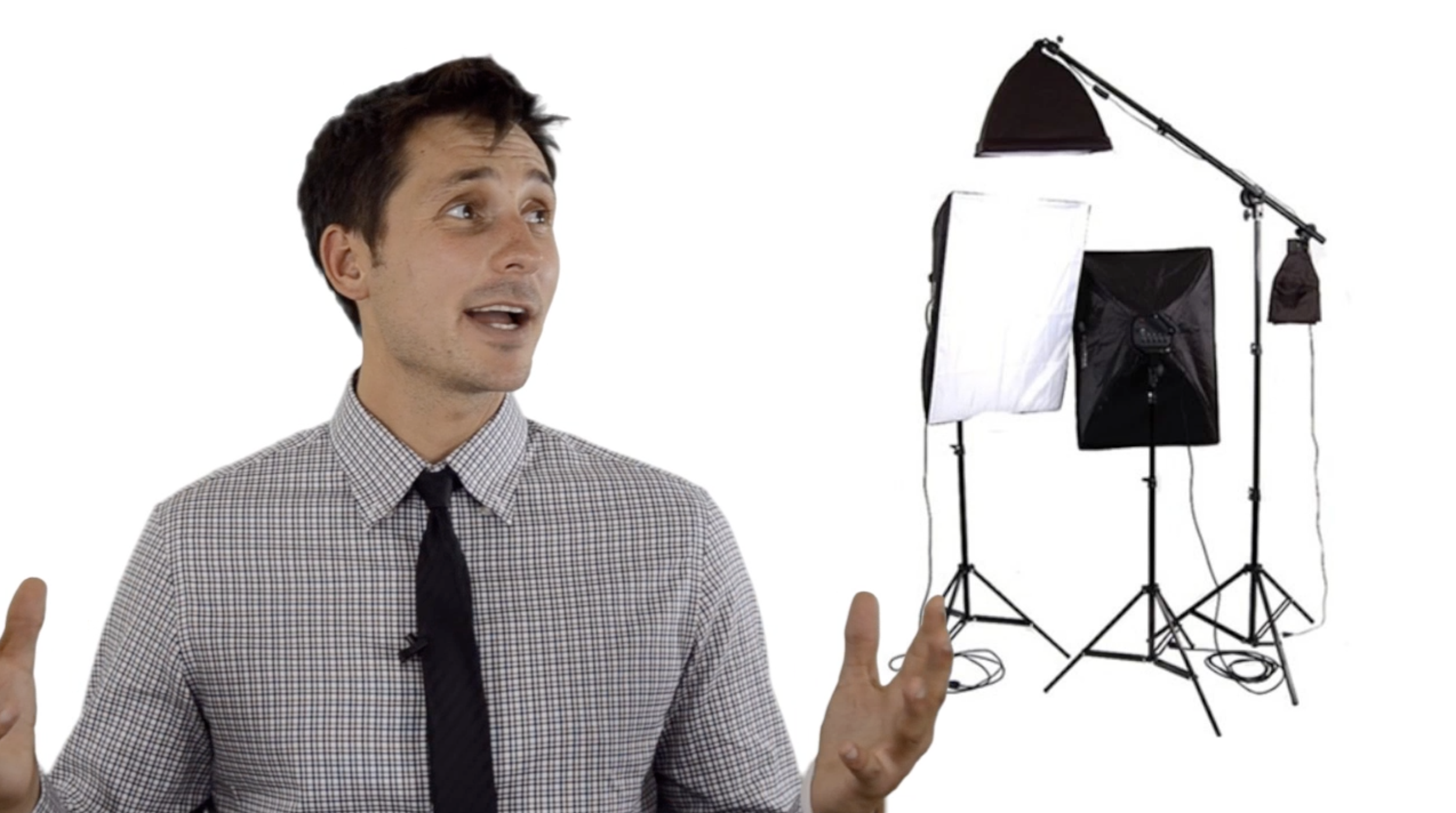 We could spend a TON of time talking about your different lighting options, but here is the simple version: Flourescent Lighting is low temperature and low maintance. I've had the same kit (and bulbs) for three years now…not a single problem.
For proper lighting, you'll want to replicate the 3-Point Lighting Setup, like the diagram I have below.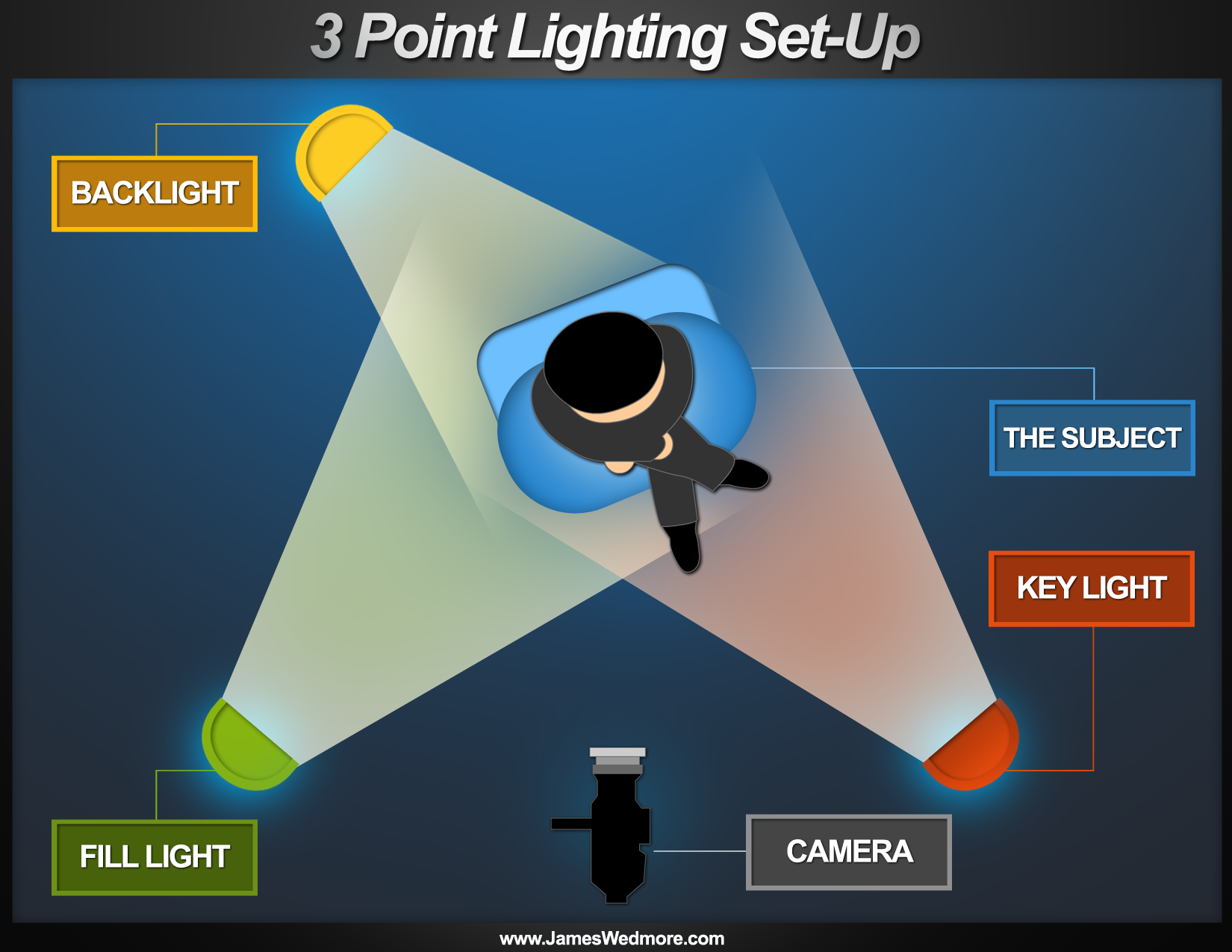 Now remember, the first time you set up your lighting, it will take some time. Don't rush it. Once you have your light stands exactly where you want them, you won't have to ever set them up again!
COOL TIP: If you're creating a studio that you must break down when you're finished using, because the other people residing in your dwelling are insisting, lay down tape or markings for effortless re-assembly.
Step #3: Your Camera & Audio
Well, your video studio isn't complete WITHOUT your recording device (ie a video camera). Now, there are have been dozens I've recommended, (in fact, I have a tutorial here: http://www.youtube.com/watch?v=13MQKzDUUu8)
And at the moment, I am a big fan of converting your iPhone to a Video Camera…especially if you have the 5s!
You'll need a tripod for your camera, and here is a great one I recommend:( The Revelli Tripod)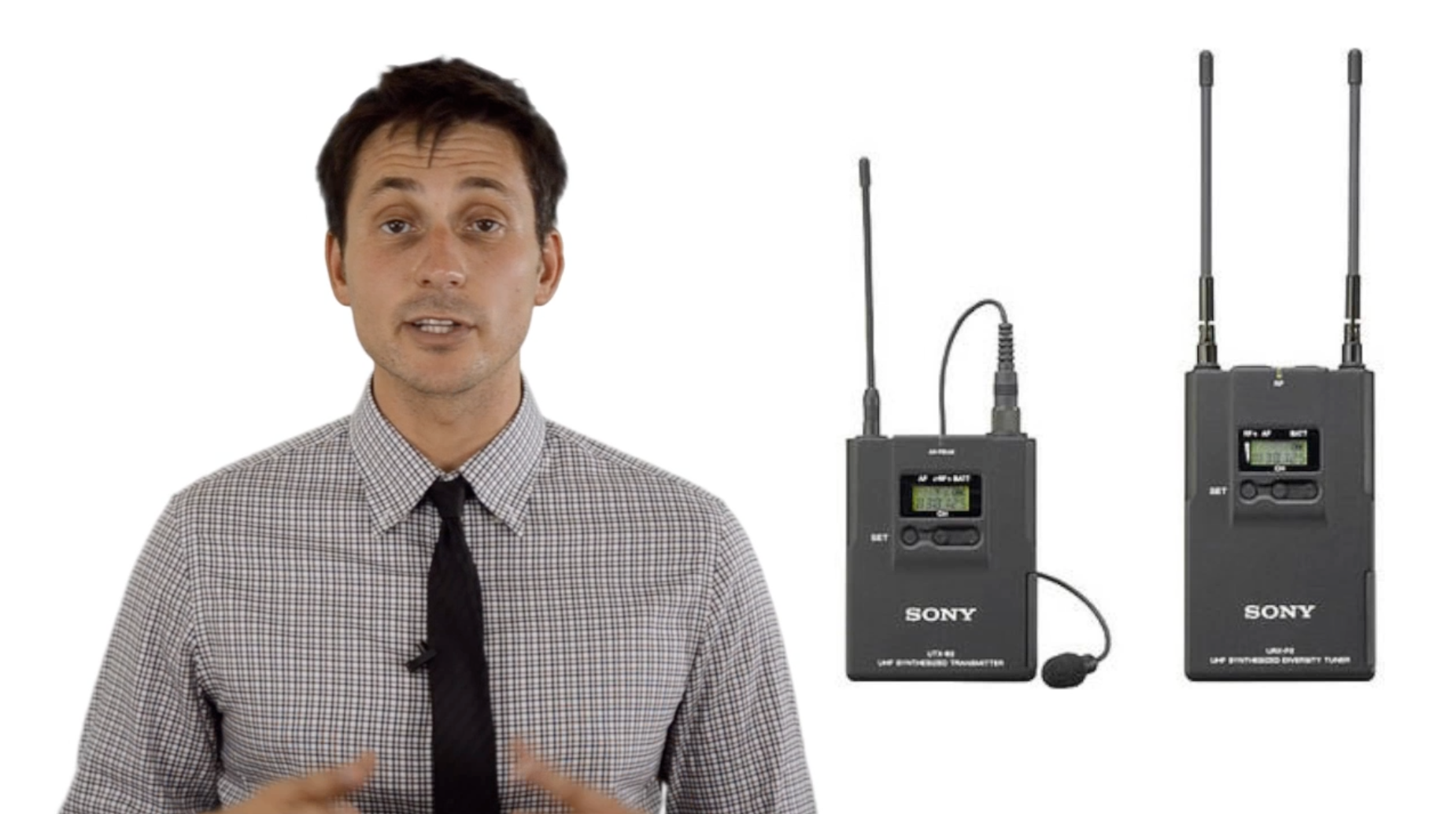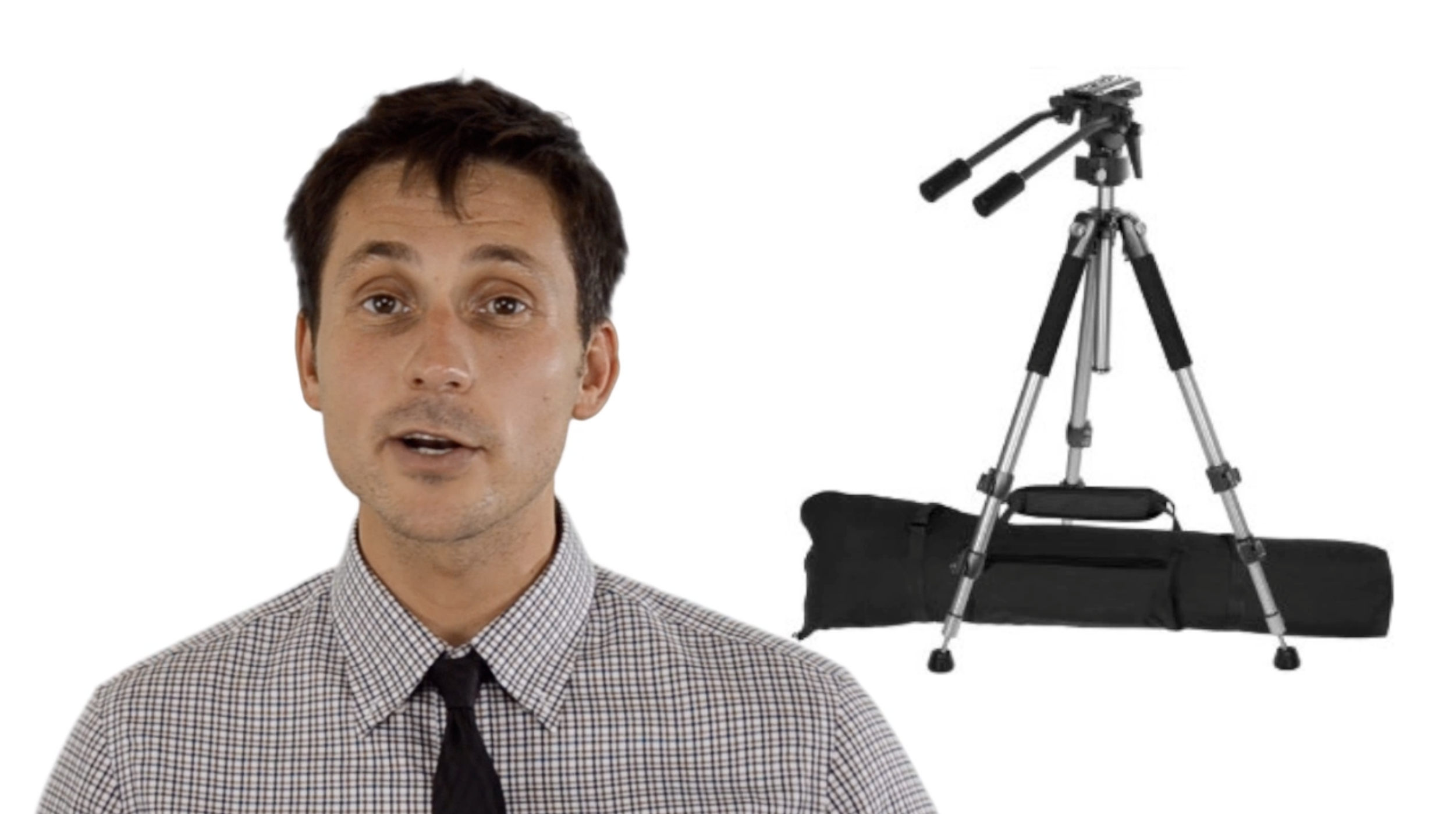 And finally, you'll want to make sure you have GREAT audio. You can choose from your camera's onboard mic (not recommended), a Boom or Shotgun mic, or my personal favorite: a Lapel Mic.
My FAVORITE lapel mic is the( Sony Wireless Lavalier System, found here: )
But $500 is can be a bit much…I get it. Your next option would be either the Audio Technica WIRED or WIRELESS Lavaliers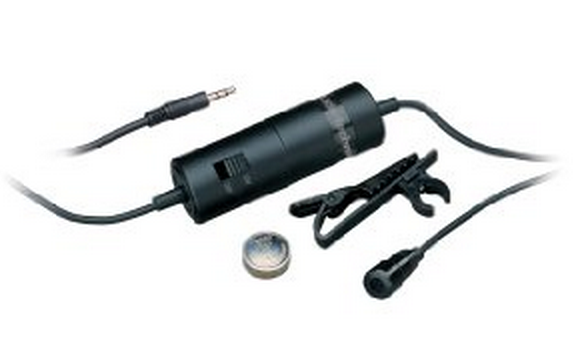 ( Audio-Technica ATR-3350 Lavalier Omnidirectional Condenser Microphone )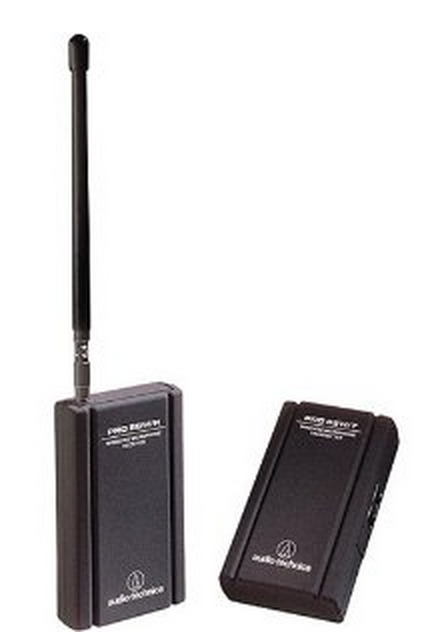 ( Audio Technica PRO88W-R35 Wireless Lavalier System with ATR3350mW Omnidirectional Mic, 170 MHz )
Warning: There ARE a lot of options out there. The trick is to go with SOMETHING and start using it. These are all products that have worked for me…they may NOT work for you…but something will. Don't let "decision-itis" hold you back from building your studio and making awesome videos!
If you have questions, please leave them below…UNLESS your question is a recommendation to learn more about some software or tool that I've never used before. I'm MUCH more focused on getting my videos DONE then testing out every camera and microphone…and hey! You should be too! 😉