"It's time…"
Is that what you're telling yourself when you see everyone else creating products that seem to sell as easily as deep fried "anything" at the County Fair?
Then it happens. Closely behind that enthusiasm to create a product that will provide value to your audience; that will share your knowledge and expertise with the world; that will bring in truckloads of cash (you hope), are a string of "buts" and excuses as to why you can't create that product:
But I don't have a website
But I don't have the product done
But I don't have time to create a product
But I'm not an expert
But I don't have a list
And so on, and so on, and so on….
"There's no excuse except the excuse you create" ~James Wedmore (tweet it out!)
In this interview with superstar Sue B Zimmerman, you're going to see exactly how she shattered all the "buts" and literally kicked butt with her Instagram product, selling over $2000 after just one webinar – and she didn't even have a product!
Starting At the End
Before we get into the details of how she did this, let's take a look at her results. And, I'm going to reveal to you why she is probably no different from you.
First – she did her webinar and didn't even have a product when she hit "record" at the event which had just 33 people on the call.
Next – she didn't have much of a list…just a little over 300 people.
Finally – she didn't make a whole or lot marketing noise leading up to the webinar – not much buildup at all.
The Result? $2000 in sales on the first webinar!
Not bad for just a couple hours of work, right? If that piques your interest, then keep reading because it gets even better.
Now Let's Go Back to the Beginning
Sue was teaching locally in the Boston area, primarily to female business owners, showing them how to embrace social media online – specifically with Instagram. Why Instagram? Well, she believes that it's a venue that can give you the most reach online in the shortest period of time.
I met Sue when she joined Liz DiAlto and me for a Mastermind session in Southern California because she wanted to create better videos. From the moment she walked into the room she was a ball of energy. And not just scattered energy…this was "go-get-'em" energy that is a hallmark for the 16 or so business that she has started and built.
In other words – for Sue, there are no "excuses" as to why you shouldn't or couldn't do something. Just a learning curve which she loves and embraces with both arms wide open!
In other words – Sue is my kind of entrepreneur! J
Where she sees Instagram as being a vital tool for your marketing is when your pictures are taken with a purpose. That purpose is to build a network and increase engagement. The real value with Instagram comes with its power to leverage other social platforms just as Facebook and Twitter. And, because you are able to target several Facebook pages through a single Instagram account, managing several businesses socially with your pictures becomes effortless.
However, since not everyone "gets" what Instagram can do for their business, the idea of setting up a free webinar to share her knowledge and expertise on the subject was perfect.
The Bootcamp Model
The Bootcamp Model is something I teach and shared with Sue at the Mastermind. The whole idea is to throw out the old model of product creation which is filled with too many unknowns, and fast track the process with an audience that is eager for the product.
Here's what I mean:
Old model
Have an Idea
Spend 3-6 months creating the content
Put it in a members area
Create a salespage
Hope people will buy
Problem: You don't know if people even want the product until it's presented to the marketplace. So, if you spend 3-6 months creating the product, you won't even know if people want it for 3-6 months!
New model
Have an idea
Hold a webinar where you give a bunch of valuable content to your existing list
Make the pitch for your product at the end of the webinar
You'll know if your market is interested when they pull out their credit card!
Talk about effective market research!
But…I don't have a product!
 Neither did she! But she decided a year ago to make the mental shift into the "expert" category. I've talked about this before so you know that once you do that, amazing things can happen in your business.
You have to believe that you can provide value to the marketplace by teaching what you know. You also should get excited by the fact that by using this model you can scale it up and reach a worldwide audience.
The only thing that Sue had when she started the webinar was an outline for the Bootcamp that she wanted to do. That's it…just an outline.
That's all she needed because with this model, you are actually creating the content as you go along. Each week as you do the Live Bootcamp, you are recording the sessions which can be packaged up and sold again later.
"Just do it, build momentum, make things happen, and learn from your mistakes…"
There is tremendous value in live video for you and your future customers.  And a live Bootcamp is a great way to test your concept because you get live feedback. Don't underestimate the value of live interaction!
What about the Techie Stuff?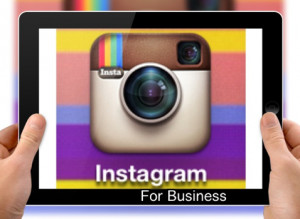 Use GoToWebinar for the initial webinar
Use ClickWebinar (Mac) or GoToWebinar for the Bootcamps
Record the Bootcamp Trainings in Screenflow
Deliver Replays by uploading to Amazon S3 and deliver the link in email
Re-package the recording in a member site and continue to sell the information
Any Instagram Tips?
Have a complete Profile (150 characters-keywords)
Use your URL's to blog/landing page/etc
For getting followers: use all the right hashtags for your industry
How frequently should you post to Instagram? This is a personal decision. She does 4 times per day – one of those is now a video. It's about who she is, what she's about, what she's reading, etc…not always selling. You can share those to Facebook, Twitter, Flicker, Foursquare
You can decide which business page (Facebook) that you want the picture to post to – so if you're managing several pages, this is easy to integrate
What's One Action Item you should do right now?
Have the right user name – grab what you have on Twitter if you can
So to Recap Sue's story: 
She made the decision to hold webinar and sold her first 1st product
She held a 4week Bootcamp (didn't have a product to start)
Repackage as a product
Wrote a book
If you want to know more about Instagram or Sue, then I encourage you to head over to her website: http://www.Suebzimmerman.com and while you're there, sign up for her list because she has an information-packed PDF waiting just for you!