I just finished going through my good buddy Lewis Howes' LinkedIn Training Program: LinkedInfluence, and I'm all excited to get started taking action using the site.  Are you using LinkedIn and getting results?  Chances are, not as much as you would like.  Through Lewis' program, he goes through a lot of tips and strategies of over 4 years of experience leveraging this 161 Million User Website. But, out of all the strategies that Lewis reveals, there is one that I love the most…
Groups.
How to MAXIMIZE LinkedIn Using "GROUPS"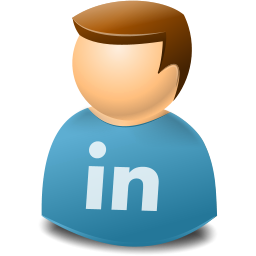 Everywhere I look, the individuals who are the most successful with Social Media and Online Marketing are those who have managed to foster a community.  they have attracted a group of like-minded individuals who share their vision and direction.  The community provides value, support and feedback.  Some of these communities are found in Forums, Blogs, Facebook Groups and even Email Subscription Lists.  But forgetting to include LinkedIn Groups in that list would be a BIG Mistake.  '
Joining other established LinkedIn Groups is a great way to get started.  But if you really want to make an impact, you'll need to start your very own LinkedIn Group.  As the founder of the Group, you have the power, the reach and the Influence.  You can "mass message" all of your members, control the content, and control who you let it.
Michael Crosson is the founder of the "Social Media Marketing" Group on LinkedIn.  It has over 389,000 members and it's growing fast!  Imagine being able to connect and message 400,000 targeted and engaged individuals with a few clicks of a button.  Don't get me wrong, getting a LinkedIn Group to this size takes time and a lot of work, but getting started is easy, and you can create a group in just minutes.
So…what's your group going to be?
You'll want to create a LinkedIn Group based on the "topic" of interest or the "target audience" you want to market your business to.  Use your keywords and target the right people.  Leverage your existing connections and the other groups you are a member of on LinkedIn and start building your community.  Think of unique ways that you can provide value so you can foster a network of lifetime members.
How to OUTSOURCE Your LinkedIn Marketing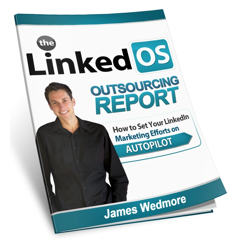 Now, I know what you are thinking.  "Not another social networking site!!"  The problem with sites like LinkedIn is that it will take more of your previous time!  At the end of the day, when we have to balance every different social networking site on a daily basis, how do we have time to actually run our business?!  The answer is Simple. The answer is OUTSOURCING.  In fact, I've put together a special little "Bonus Gift" for ya!  For everyone who purchases Lewis' LinkedInfluence 2.0 Training Program through my affiliate link (yes, I get paid for promoting his program!) I went through each and every video inside LinkedInfluence 2.0 and created a Special Guide to Outsourcing Your LinkedIn Marketing based on Lewis' course.  It's called LinkedOUTSOURCING.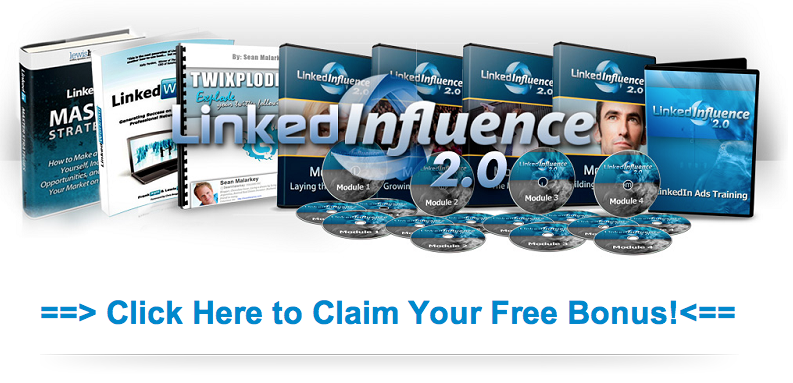 Official Review of LinkedInfluence 2.0
The following is a short video showing you "behind the curtain" of LinkedInfluence 2.0 and what you get as a registered member.  Enjoy!