The BIGGEST reason people avoid video like the plague: TIME.  You're too busy, and learning how to make, film and edit a video isn't really the most exciting thing in the world for ya.  I get it.
BUT…there are too many reasons why you MUST be using video in SOME WAY in your business to ignore this powerful tool, and time can no longer be the excuse.  Here are SIX ways to speed up your video-making process now!
VIDEO: SIX Ways to Make Videos FASTER!
http://www.youtube.com/watch?v=k4mTtV_bPvc
The Two Reasons We Struggle with "Time"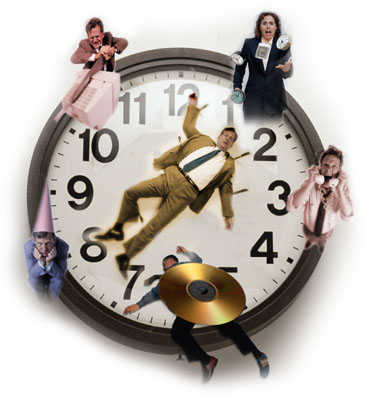 Never let time be an excuse to avoid doing something that you know is important.  You and I have the same amount of hours in a day as everyone else…we just need to get a little creative. If something is taking too much of your time and energy, you are probably not outsourcing or delegating it, and you're probably not systematizing it either.
Since I make at LEAST one video per week for my YouTube channel, I know that I can't do it all myself, and that I need to systematize it into methodical, easy-to-replicate steps.  Look at your Video-Creation-Process as an assembly line.  What steps need to happen (and who needs to take those steps) in order for you to produce a successful video?
Let's take a closer look at some of those steps now and how we can make them as efficient as possible!
Time-Saver #1: Create a Shot List
In the Film Industry, a shot list is a list of all the shots you need to film.  It's a schedule.  For my business, I have a dedicated Basecamp project where I add all my video ideas, topics and concepts.  This way, I know exactly which videos I am going to film WAY before I show up in front of the camera.  Planning, it's kinda boring, but it's there for a reason.
Time-Saver #2: Script Your Videos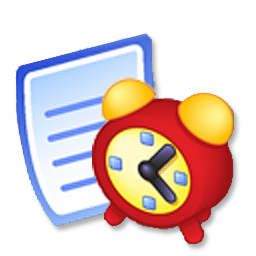 Each of my "concepts" or video ideas become scripts. MY team and I write out EACH video word for word so I know EXACTLY what to say and how to say it.  This is important for several reasons: a script allows me to hone my message into a concise message that is easily understood by my viewers, AND it saves a ton of time in the editing room!
Time-Saver #3: Have a Dedicated Studio
Imagine being able to turn on a few lights, press record and GO! If you have the luxury of a dedicated film studio, (like the spare bedroom or office) you don't have to spend hours trying to frame, focus or light properly.  You are ready to go every time! Now…if you DON'T have this luxury, simply use some tape to mark off where your tripod and lights go, so you can easily re-create your studio in little time!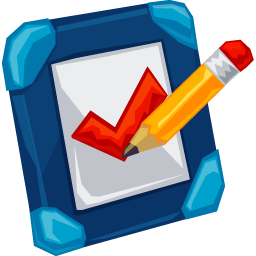 Time-Saver #4: Schedule a Filming DAY
I rarely film one video at a time.  For the most efficient results, film as many as you can back to back.  This is especially powerful because you begin to "warm-up" and perform better.  I notice my "um's" and "uh's" will disappear and I need less takes to get the shot I need.
Time-Saver #5: Schedule an Editing DAY
If you "chunk" your filming day, I recommend chunking your editing as well.  The editing room is where the most time can be spent.  I highly recommend hiring someone to help you at this phase.  Search locally (Craigslist) or virtually (Odesk.com) for an editor.  Any complicated or dynamic editing will take far too much of your own time, and it's not worth it!
Time-Saver #6: Use Friendly Equipment
The fancy dSLR camera is great, but for most of us, the learning curve is too steep and the set up process is too complicated.  I recommend starting with something that is much easier to use and master!  In fact, my good buddy David Siteman Garland (http://www.TheRisetotheTop.com) uses a $200 set up with a simple webcam and it works great! Check it out below!
 The Super-Simple (and Cheap) Video Setup
Best Video Camera
http://www.youtube.com/watch?v=OCfF2wjLaeo