[dropcap style="circle"]W[/dropcap]elccome to the Video Revolution (2.0).  Last year, I put out a video on YouTube about some of the latest statistics on the viewing habits of YouTube.  (You casn view the 2011 Statistics here: Video Revolution 1.0) In just one year, those numbers have dramatically changed.  The following is a short two minute video highlighting my favorite statistics for video and for YouTube.com.  Enjoy!

YouTube & Video Statistics for 2012
76% of marketers plan on increasing their use of YouTube and video marketing …making it the top marketing strategy to invest in for 2012.
YouTube is STILL
…the 3rd most visited website in the world
…the 2nd Largest Search Engine in the World
…the world's largest video sharing platform
YouTube has over 800 million monthly unique viewers worldwide
YouTube Receives over 4 Billion Video Views Daily
In 2011, YouTube had over one TRILLION total views
That's over 140 views for every man woman and child on earth.
Since acquiring YouTube in 2006, Google's share price has continued to rise.
In comparison, the top 3 US TV Network's share prices have all dropped.
In One Minute Online there are…
100 New Accounts created on LinkedIn
100,000 tweets sent on Twitter (700 of which are sharing277,000 log ins on Facebook (with over 4 months worth of YouTube Videos being shared)
2.8 Million videos viewed on Youtube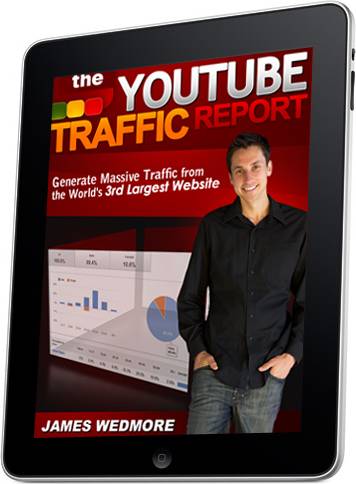 YouTube Mobile…
In 2010, YouTube saw over 100,000 views from mobile devices.
In 2011, those views tripled.
Today, YouTube is available on over 350 Million mobile devices
TopRank finds that online video is expected to grow 55% this year and is the top format for content marketing.
With a 41% higher click-through rate than plain text, video is predicted to reach 90% of all web traffic by the year 2014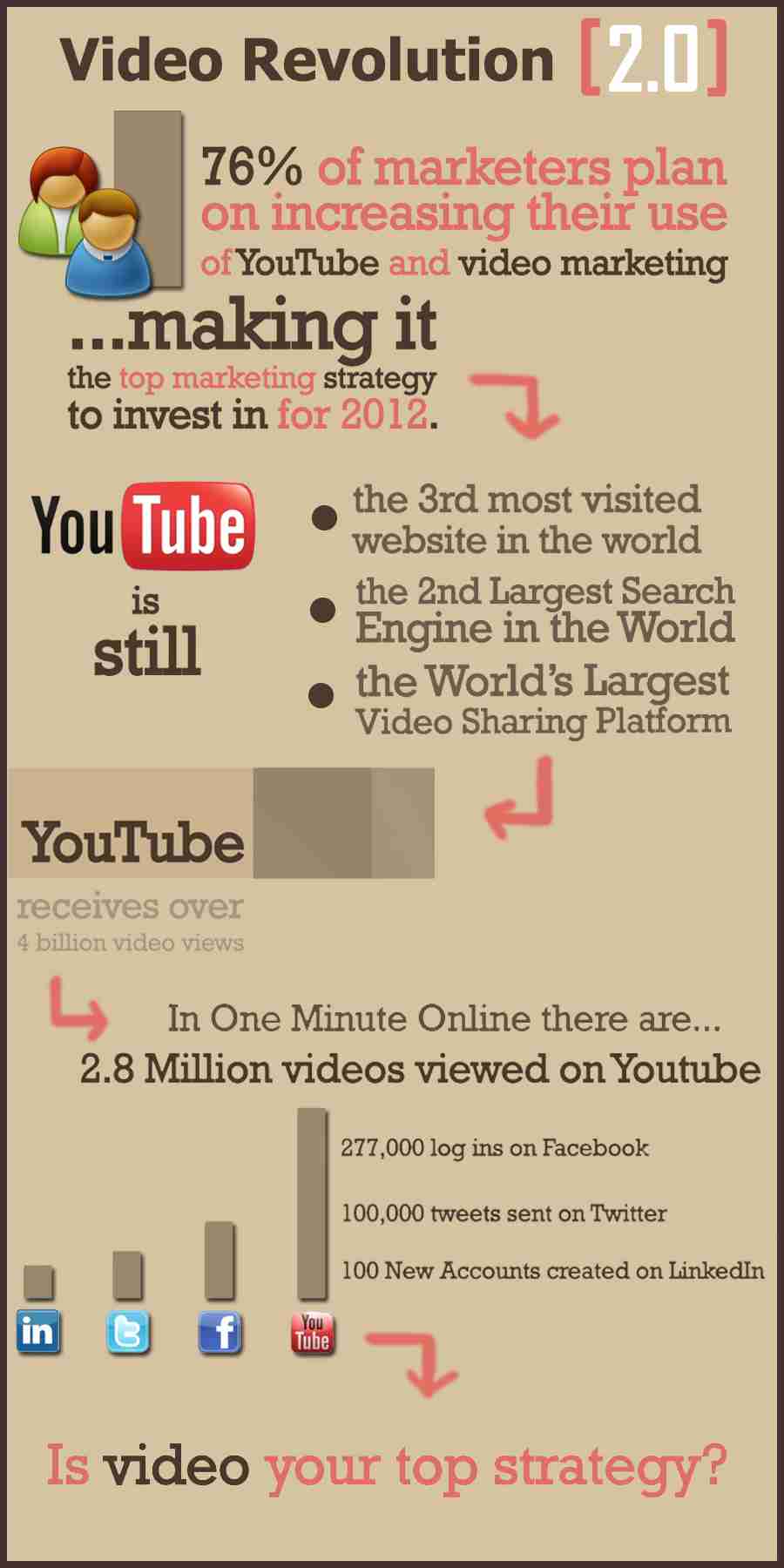 Isn't it about time YOU joined the Video Revolution?
Join the Video Revolution: http://www.reelmarketinginsider.com/yt-traffic-report