You may win the Academy Award for BEST Actress (or Actor), but it's not without the help of your Supporting Actor: Your Backdrop!
That's right!  Your backdrop, setting, or background plays a vital role in the success (or failure) of your video and your message!  Most of us tend to ignore this aspect when making a video, and we wonder why no one likes our content!  Take a moment here to determine HOW to make the RIGHT backdrop so your videos POP!
VIDEO: DIY Video Background (4 Ways to Make Your Videos POP!)
Video Background 
The FOUR Backdrop Styles I Recommend
I've categorized the main types of backdrops into four categories below.  Each have their benefits, and serve a specific purpose.  Which backdrop will you choose?
Backdrop #1: Keep it Solid!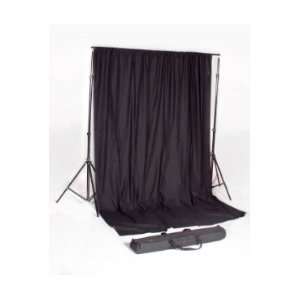 With a solid backdrop, you can choose from any color of the rainbow to have behind you.  I like to use a solid white (or black) in most of my videos for several reasons.
The Good: A Solid Color Backdrop has a professional and clean look.  It allows you to easily add other text and graphics on screen beside you, and the best part is…you don't have to clean up your office when shooting!
The Bad: You'll need a backdrop, a lighting kit, and the room to build a studio.
The How: I created a simple video (White Backdrop) and blog post here: http://www.jameswedmore.com/white-backdrop-for-your-videos/
Backdrop #2: El Natural!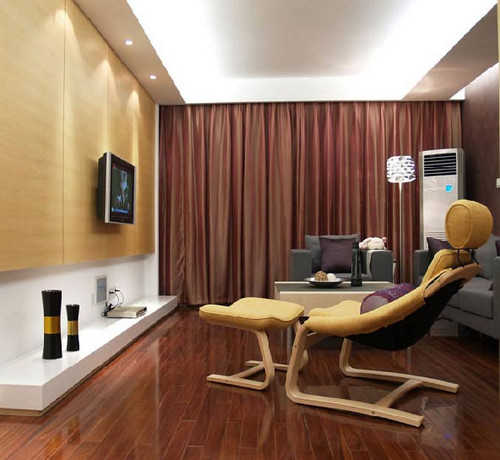 El Natural is your basic indoor set of your home, office or natural setting.  Depending on what you teach and create videos about, this setting will be different.  For instance, the DIY Home Furniture Woodworker would shoot videos in their woodshop.  The Real Estate agent could shoot videos in their office or in one of their featured properties. 
The Good: In most cases, you'll need little prep work, since you're using a natural setting.  If you have a unique home, office, etc, this is an opportunity to get people interested in what makes you unique!
The Bad: Besides the fact that you'll need to make sure your backdrop setting is clean and organized, (I have actually seen videos with people's dirty laundry in the shot!!), it's very easy for your audience to get DISTRACTED by something else in the shot.
The How: Look for areas and settings that are dynamic (not flat), and have corners, angles and colors.  Don't shoot head on to a wall (perpendicular), instead use unique perspectives to add depth to your videos.  Look for other objects (lights, vases, flowers, etc) to balance out your shot, but never distract!
Backdrop #3: The Great Outdoors!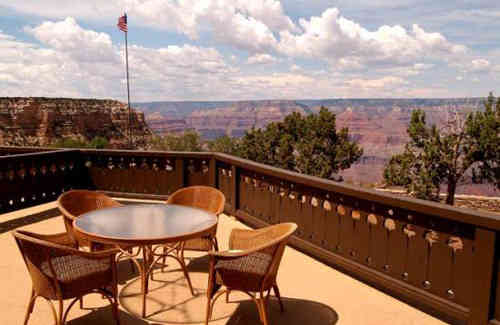 Shooting outside is great…when you have a great scenery!  Look for beautiful landscapes that are close to you, easily accessible and void of other humans!
The Good: Outdoors means FREE lighting from the sun.  Most outdoor shots are full of nature, color and tons of shapes that are pleasing to the eye.
The Bad:  As soon as you walk outside, you are fighting against a ton of uncontrollable elements: planes, cars, people, harsh shadows from the sun, and bad weather.  I once spent three hours preparing for an outdoor shot that I had to cancel because the neighbor decided to use a chainsaw to trim his branches…wonderful.
The How: Overcast days are your friend.  Clouds act as a natural filter to block out the harsh rays that cast big ugly shadows on your face and cause you to squint.  If you don't have the clouds in your favor, shoot in the morning or late afternoon hours when the sun is NOT directly overhead.
Backdrop #4: The Action Shot!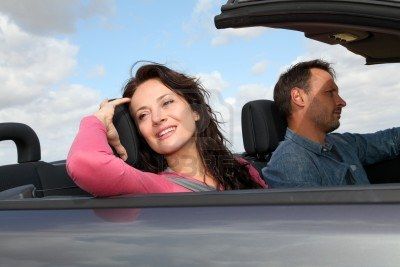 Want a change of scenery? What about a scene that's constantly changing?!  There's a reason people shoot videos while walking, driving (or riding a skateboard!)  When you can get the camera to move while filming, you'll take your audience on a journey!
The Good: A moving shot is much more engaging.  It breaks up the monotony of a static shot.
The Bad: It's not easy. As soon as you move the camera, it can get shaky, out of focus, or out of frame.
The How: There are several action shots available to you.  A simple one is to walk toward the camera man (who is walking backward).  The real secret is to walk very slow.