VIDEO: Who is James Wedmore?
James' Official Bio: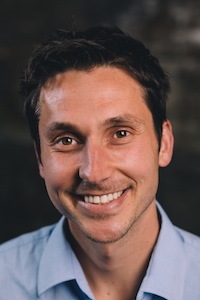 Armed with a degree from one of the TOP 10 Film Schools in the Country, James Wedmore set out to utilize the power of Video and Visual Storytelling to revolutionize how we interact on the Internet.
After several successful ventures, including an Online Bartending School, James founded Video Traffic Academy: an online YouTube Marketing Training Program that has enrolled over 10,000 small business owners and entrepreneurs all over the country.
He has been featured on numerous sites such as Entrepreneur.com, Rise to the Top, Mixergy and many more.  He has been the Guest Instructor on 3 CreativeLIVE Workshops, and today, he hosts James Wedmore TV, his YouTube Channel that's been viewed over 1 Million times.
His mission is simple:  show business owners how to create and execute effective video marketing campaigns without spending a lot of time or money.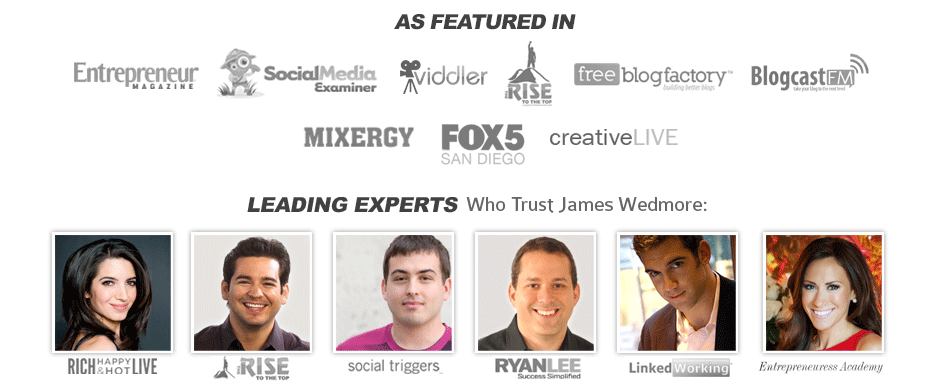 James Wedmore Headshots
Please use the following headshots of James when creating promotional material with James.