Well, it's official!  You can finally throw out that old excuse, "I would make videos, but I can't afford it!"
Below is the OFFICIAL Review of The Logitech c920 HD Webcam, a camera that sells for less than $100 on Amazon.com!  Not bad, eh?
Watch the video below…
The Official Logitech c920 HD Webcam REVIEW
Logitech c920 HD Webcam REVIEW
http://www.youtube.com/watch?v=wjHSxDMb7sg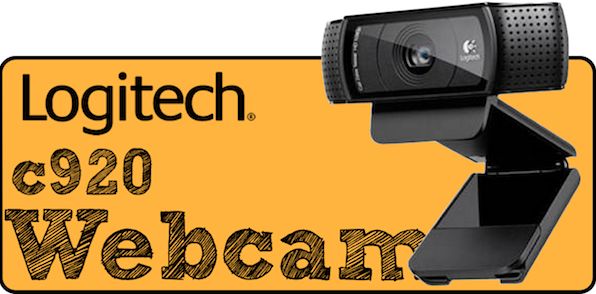 A Quick Summary
The "What"
The Logitech c920 is a USB camera that plugs directly into your computer and produces HD Quality footage.  It works for both Mac and PC
The Pro's
It's cheap!  This camera is less than $100 on Amazon.com.  The visual quality is pretty darn good too!  It's small, lightweight and includes a tripod mount to secure to any tripod!
The Con's 
This camera does NOT record audio or visual like a video camera.  In order for this webcam to work, it must be connected to your computer, and you must run a program (such as ScreenFlow) to actually record and capture footage.  Plus, I DO recommend an external mic as well.
The Logitech c920 in Action!
NOTE: The C920 DOES Have a Microphone
Silly me!  You must ALSO check your "Screenflow Settings" to make sure you are capturing both the visual AND the audio, as demonstrated in the picture below.  However, I never recommend using the onboard mic system of any camera.  It ALWAYS helps to get a mic of your own!